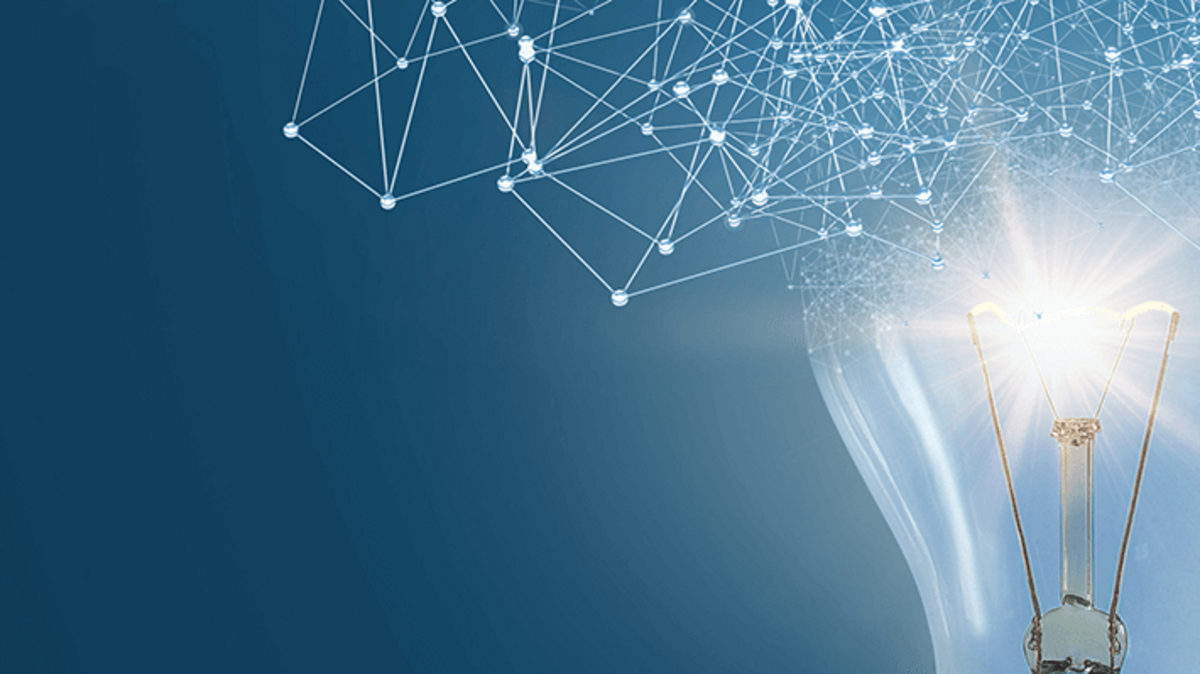 Terms & Conditions of Sale USA & Canada
pro med instruments, Inc.
4529 SE 16th Place
Suite 101, Cape Coral, FL 33904
Phone: 1-239-369-2310
Fax: 1-239-540-5790
E-mail: info.us@blackforestmedical.com
1. Acceptance
These terms and conditions are the complete and exclusive statement of the terms of sale for all products (the "Products") supplied by Pro Med Instruments, Inc. ("PMI") dba/ Black Forest Medical Group, Inc. to the party to whom the attached purchase order confirmation or invoice is addressed ("Customer"). Customer shall be deemed to have agreed to all of these terms and conditions by its issuance of a purchase order for a Product, acceptance of any Products, or other-wise. The acceptance by PMI of any order of the Products is expressly conditioned upon Customer accepting all of these terms and conditions without modification.
2. Product Orders
All purchase orders must be in writing & faxed to 239-540-5790 or emailed to CustomerService.us@blackforestmedical.com. No order shall be final until accepted by PMI. Upon receipt of a Product order, PMI shall endeavor to deliver Products within two (2) weeks for products available in its inventory. For special orders and orders for Products not in PMI's inventory, additional delivery time may be required. Prices, specifications, and terms of sale are subject to change without notice.
3. Delivery
Unless otherwise specified by PMI in writing, all prices are F.O.B. PMI's facility in Florida, with Customer assuming all risk of loss to the Products while in transit. Customer may designate a common carrier and the method of transporting the Products. PMI may, in its sole discretion, fulfill Product orders through partial shipments. Customer shall report all damage to ordered Products or insufficient Product deliveries in writing to PMI and to the common carrier within three (3) days of Customer's receipt of such Products. Non-delivery of ordered Products must be reported to PMI and to the common carrier in writing within fourteen (14) days from the date of PMI's invoice for such Products.
4. Terms of Payment
Payment for Product orders shall be due thirty (30) days following the date of PMI's invoice. Customer shall pay a late fee equal to two percent (2%) per month for all invoiced amounts not paid when due.
5. Taxes
Prices do not include any federal, state, or local taxes, or other similar governmental charges. Customer shall pay all such taxes and charges, and shall reimburse PMI for any such taxes and charges that it is required to pay.
6. Returned Merchandise
Customer shall not be entitled to return Products without prior authorization from PMI. Permission must be obtained from PMI prior to returning any product and the Return Material Authorization (RMA) number must be referenced on all documents and shipments. Permission to return merchandise for evaluation should not be interpreted to mean that credit will be given. We reserve the right to hold approval on all returned merchandise until our Quality Assurance Department has completed their inspection. We may issue credit, repair, or replace the product at our discretion, depending on the results of the inspection. Sterile products must be returned in unopened, undamaged cartons, packed to prevent damage. Non-sterile products must be returned in unused saleable condition in original package. Custom or special order products will not be accepted for credit. A restocking fee of 10% will be charged for products returned within 30 days. A restocking fee of 20% for products returned between 31-60 days. Single-use products over 90 days are not returnable. Custom Products and Used Products are not returnable.
7. Warranty
PMI warrants to Customer that the Products will be free from defects in material and workmanship for one (1) year from the date of original shipment. THIS WARRANTY IS GIVEN IN LIEU OF ALL OTHER WARRANTIES, EXPRESSED OR IMPLIED, INCLUDING WARRANTIES OF MERCHANTABILITY AND FITNESS FOR A PARTICULAR PURPOSE. The foregoing warranty shall not extend to any Products which have been subject to misuse, neglect, accident, improper installation, to Products used in violation of instructions furnished by PMI, or to Products which have been repaired or altered by anyone other than personnel authorized by PMI.
8. Sole Remedy
In the event that any of the Products fails to comply with the warranty contained in Section 7 of these terms and conditions, the exclusive remedy available to Customer shall be for PMI, at its option and in its sole discretion, to either repair or replace the Product. Notwithstanding the generality of the foregoing, PMI shall not be required to repair or replace a Product unless and until such Product is returned to PMI for examination and PMI determines in its reasonable discretion that the Product is defective. All repairs and replacements made under pursuant to this Section 8 shall be F.O.B. PMI's facility in Florida, and Customer shall be responsible for delivery of repaired or replaced Products.
9. Limitation of Liability
In no event shall Customer be entitled to recover incidental, consequential, or special damages of any kind, or any losses, costs, expenses, liabilities or damages, whether direct or indirect, whether or not resulting from or contributed to by the default or negligence of PMI, its agents, employees or subcontractors, which might be claimed as the result of the use or failure of the Products. In no event shall PMI's liability for any claim exceed the purchase price of the goods in question. Furthermore, in no even shall PMI be responsible for injury or damage to persons or property due to improper modification or installation of a Product.
10. Government Access to Records
If, and only if, these terms and conditions are determined to be a contract within the purview of §1861(v)(l)(l) of the Social Security Act (§952 of the Omnibus Reconciliation Act of 1980) and the regulations promulgated in implementation thereof at 42 CFR Part 420, PMI shall make available to the Comptroller General of the United States, the Department of Health and Human Services ("HHS") and their duly authorized representatives, the books, documents and records and such other information as may be required by the Comptroller General or Secretary of HHS to verify the nature and extent of the costs of Products provided by PMI hereunder. The obligation of PMI to make records available shall extend for four (4) years after the date on which it last delivers Products to Customer.
11. No Inducement to Patient Referral
No part of these terms and conditions shall be construed to induce, encourage, solicit or reimburse the referral, arrangement or recommendation of any patients or business, including any patients or business funded in whole or in part by a federal healthcare program. No payment made under these terms and conditions shall be in return for, or intended to induce the referral of patients or business, including those paid in whole or in part by state or federal government programs.
12. Discounts and Rebates
To the extent that these terms and conditions apply to any goods or services for which Customer may receive reimbursement from Medicare or any other federal or state healthcare program, Customer represents and warrants that it will take all steps necessary on its part to bring such transactions within the protection of the "Discount Safe Harbor" under 42 U.S.C. §1320a-7b(b)(3)(A) and/or 42 C.F.R.§1001.952(h).
13. Indemnification
Customer shall defend, indemnify and hold harmless PMI, its affiliates and their respective officers, agents and employees, from and against all loss, liability, claim, action or expense, including reasonable attorneys' fees, by reason of bodily injury, including death, and property damage, sustained by any person or persons, arising from or attributed to Customer's use of the Products.
14. Precedence
In the event that a provision of any purchase order or other document exchanged by the parties with respect to the contains provisions that are different from or additional to these terms and conditions, the provisions of these terms and conditions shall govern and such different or additional provisions shall be deemed objected to by PMI.
15. Excused Performance; Force Majeure
Although every reasonable effort will be made to fill orders to specifications, PMI shall not be responsible for late, partial, or non-delivery of Products due to shipment delays. Additionally, PMI shall not be held responsible for failure of or delay in delivery of, nor shall Customer be held responsible for failure or delay in accepting, Products hereunder, if such failure or delay is due to an act of God or public enemy, war, government acts or regulations, fire, flood, embargo, quarantine, epidemic, labor strike or work stoppage by workers, inability to acquire raw materials, accident, unusually severe weather or any other cause similar to any of the foregoing that is beyond their control.
16. Dispute Resolution
Any controversy or claim arising out of or relating to this contract, or the breach thereof, or the supply of products or services to Customer, shall be settled by arbitration in accordance with the Commercial Arbitration Rules of the American Arbitration Association and shall be governed by the Laws of the State of Florida, USA. The place of arbitration shall be Lee County, Florida or such other place as PMI and Customer agree in writing.
Revision Date May 2020
Terms & Conditions of Sale all countries (except USA & Canada)
1. Legal force of terms and conditions
Our terms and conditions apply exclusively. They form the basis for all information, tenders and contracts concerning our deliveries and services.

In case of doubt, the German version of the terms and conditions shall apply.

Divergent arrangements as well as other possible purchasing conditions are only legally binding if confirmed by pro med instruments GmbH in writing. Acceptance of our deliveries or services is deemed to be confirmation of your acceptance of our terms and conditions.

Our terms and conditions apply to business with companies but also particularly for business with public bodies.

Our terms and conditions also apply to all future business with the purchaser.
2. Tenders
Our tenders are non-binding, unless explicitly marked as binding. Verbal or written orders are deemed to have been accepted by us on the issuing of a written order confirmation or the delivery of the goods within an appropriate period of time.

Our advertising claims, tender details such as illustrations, weight and dimensions, performance and characteristics descriptions as well as all other information about our products and services are all only approximate, in as far as they are not confirmed in writing in the tender as an agreed property of our products and services. Information in our tender about the contractually agreed properties of a product do not constitute an assurance of a given property unless we have explicitly defined these parameters as an assured property. We reserve the right to improvements of our products in the interests of technical and medical progress.

We reserve ownership and copyrights to quotations, illustrations and other documents; they may not be made accessible to third parties.
3. Scope and specifications of a delivery, demonstration products, return
The scope of a delivery is set out in our written order confirmation, in cases of tenders that are time limited and subject to delivery acceptance in due time, our tender documentation sets out the parameters in the absence of a timely order confirmation. Additional agreements and amendments require our written confirmation.

The purchaser bears responsibility for the correctness of his specifications, plans and other information as well as for the lawfulness of their use. We are not obliged to check this.

Demonstration products are to be returned to us within at latest 4 weeks from delivery in excellent condition. Should the demonstration products not be returned within this time frame we will be entitled to charge for the demonstration product pursuant to the price list.

Outside our legal obligations we only accept returned products in justified exceptional circumstances. Products must be new and in original packaging. The purchaser bears the costs for return shipping.

Products explicitly ordered with special packaging or which are not part of our standard delivery program are generally excluded from return.
4. Prices
Price lists and other general price information is non-binding.

The prices quoted, in as far as special divergent agreements have not been reached, apply ex works an are subject to the relevant VAT as well as other indirect taxes, customs charges and duties. Packaging is calculated separately.
5. Payment conditions
Unless otherwise agreed with the purchaser, invoices are to be paid in full within 30 days of the invoice date.

The acceptance of bills of exchange is at our discretion and then only to facilitate payment and is free of charges; the same applies to cheques. Irrespective of the acceptance of bills of exchange we are entitled at any time to demand payment of the original claims in return for exemption of the remaining liabilities.

If the payment deadline is missed the purchaser gets into arrears. If payment arrears or suspension of payments takes place, all open claims, including those that are not yet due, become due for payment in full. This also applies, even if in previous cases deferment of payment was granted. We are entitled to demand statutory default interest on all claims from the moment the purchaser goes into arrears.

The purchaser is only entitled to withhold payment or to offset counter claims in so far as his counterclaims are undisputed, recognised by us or have been legally established.
6. Deadlines for deliveries and services
Deadlines and schedules are binding if explicitly confirmed by us as binding. They only begin once all required services and information have been provided by the purchaser.

Our deliveries are subject to timely and correct supply to ourselves.

The deadlines apply to delivery ex works and are deemed to have been met if the product has been brought to the shipper or been picked up within the agreed performance and delivery deadline. Should delivery be postponed on account of reasons for which the purchaser is responsible, the deadline will be deemed to have been met if notification of readiness for dispatch is carried out within the agreed deadline.

If non-compliance with the deadline for deliveries or services can be proven to be the result of mobilisation, war, insurrection, strikes, lockouts or the occurrence of unforeseeable hindrances beyond our reasonable control, then the deadline is to be extended appropriately.

Should delivery be delayed for reasons we are responsible for, then the purchaser is entitled to demand lump sum delay compensation to the value of 3% of the delivery value for each complete week, to a maximum of 10% of the delivery value. Should the delay be the result of deliberate intention or gross negligence or constitutes a material breach of contract, the statutory liability regulations apply, these are restricted to the respectively foreseeable damage in cases of merely negligent breaches of contract.

If the purchaser provides us with an appropriate secondary deadline after we have already failed to meet the original deadline, should the secondary deadline also pass without delivery having taken place, then the purchaser is entitled to terminate the contract. Compensation claims for non-fulfilment can only be made to the sum of the foreseeable damage if the delay is due to deliberate intention or gross negligence or to a material breach of contract; in all other cases the liability for compensation is limited to 50% of the losses incurred. The limitations of liability pursuant to 6.5 and 6.6 do not apply insofar as a fixed term business transaction was agreed; the same applies if the purchaser can prove that in relation to the delay caused by us immediate realisation of his/her right to compensation is applicable instead of contractual performance.
7. Transfer or risk and acceptance
Pursuant to the ex works clause risk is transferred to the purchaser at the latest when deliveries are dispatched to the purchaser, even if deliveries are only partial or we have taken over other services, e.g. delivery costs or carriage.

If delivery is delayed due to factors for which the purchaser is responsible then risk is transferred from the date of notification of readiness for dispatch.

Partial deliveries are permissible.
8. Obligatory notification of defects, defect warranty
The purchaser is obliged to immediately carefully check delivered goods and establish whether they are complete and meet specifications. Obligatory notification of defects must take place within 8 days of delivery; the date of receipt of a notification of defects is taken to determine the timeliness of the fulfilment of this requirement.

If the defect in the purchased goods is our responsibility, we are entitled to choose between defect removal and replacement for the supplementary performance. In case of defect removal we are obliged to bear all costs related to the removal of the defect, in particular transport, travel, labour and material costs insofar as these have not been raised by the purchased goods have been transported to a place different from the place of performance.

Should supplementary performance fail then purchaser is then entitled to either terminate the contract or to demand an appropriate reduction in the sales price.

Inasmuch as nothing different arises below (8.5 and 8.6) further legal claims by the purchaser are excluded – whatever legal grounds they may be on. We are thus not liable for damage not directly linked to the delivered item; in particular we are not liable for lost profits or other financial losses by the purchaser.

If the damage is caused by deliberate intention or gross negligence we are liable in line with the statutory regulations. This also applies if the purchaser demands compensation rather than performance because of the absence of a guaranteed property.

If we culpably violate an important contractual obligation the liability is limited to the damages typical for this type of contract; all other situations liability is excluded pursuant to subsection 4. An 'important' contractual obligation is defined by these terms and conditions as the kind of obligation the realisation of which the purchaser relies on and can legitimately rely on, since they shape the contract.

The warranty period is 12 months, calculated from the date of transfer of risk.

For replaced or repaired parts the warranty period starts afresh for a period of 6 months from the date of replacement, completion of the repair or acceptance.

The supplier transfers all warranty rights for substantial third-party products against their third-party producers to the purchaser. The purchaser is obliged first to advance warranty claims against the manufacturer of the third party products on the basis of the transferred warranty rights, although the purchaser is not obliged to bring court action. Should the enforcement of the transferred warranty rights fail, the supplier will bear subsidiary liability for warranty claims towards the purchaser.
9. Overall liability
Liability for damages beyond the situations outlined in 8.5 and 8.6 is excluded, whatever the legal nature of the advanced claim. The provision pursuant to paragraph (1) does not apply to claims pursuant to sections 1, 4 of the Product Liability Act, nor does it apply if we are liable for damages to body or health on the basis of other legal grounds. Insofar as the liability limitation pursuant to 8.6 does not apply to claims on the basis of producer liability pursuant to section 823 of the German Civil Code because of damage to property, then our liability is limited to the compensation from the insurer. Should the insurer refuse indemnification or only offer partial indemnification, we would only be liable for the sum insured. The regulation pursuant to paragraph (1) does also not apply in cases of for initial inability or justifiable impossibility of performance. In as far as our liability is excluded or limited, the same applies to the personal liability of our staff, employees, freelancers, representatives, and vicarious agents.
10. Reservation of title
Delivered goods remain our property as a conditional commodity until the payment of the sales price and the settlement of all claims arising from the business relationship as well as all existing and future claims arising from the object of purchase; this also applies if individual claims are included in a current invoice and the balance is established and acknowledged.

Should the purchaser be in payment arrears (section 5.3) we are entitled to take the goods subject to retention of title back and the purchaser is obliged to their surrender.

Should the goods subject to retention of title have been made into a new, moveable item, then this is deemed to have been done for us, without any obligations for us arising from it. The new item becomes our property. If the goods subject to retention of title have been processed with items not belonging to us, then we will acquire co-ownership of the new item in proportion to the value of our goods subject to the retention of title as a part of the overall value. If the client sells the item in the ordinary course of business, he then already surrenders the appropriate claims resulting from delivery and performance to us.

The purchaser is only authorised to re-sell, use or process the goods subject to retention of title in the ordinary course of business and only on the condition that the claims envisaged by section 10.3 are actually transferred to us. The purchaser is not entitled to perform other transactions with the goods subject to retention of title, in particular pawning or transfer by way of security.

Subject to recall, we authorise the purchaser to collect all amounts assigned to us under section 10.3. We will not make use of our own authorisation to collect as long as the purchaser is meeting his payment obligations, including those to third parties. At our request the purchaser must reveal the debtors of the claims assigned and to make them aware that the claims have been surrendered; we are authorised to make the debtors aware of the surrender of claims ourselves.

The purchaser must immediately inform us of third parties' levies of execution that affect the goods subject to retention of title or the surrendered claims and must provide us with the documents necessary for appeal. Intervention costs are to be borne by the purchaser.

On suspension of payments, petition or commencement of insolvency proceedings or in the event of a protest of a bill of exchange or a cheque the purchaser's right to re-sell, use or process the goods subject to retention of title and his authorisation to collect surrendered claims shall end.

Should the value of the securities granted exceed the claims by more than 20% then we are obliged to transfer the securities back or release the excess securities as we choose. On settlement of all claims arising from the business relationship, ownership of the goods subject to retention of title and the surrendered claims are transferred to the purchaser.

The purchaser is obliged to cooperate with all measures necessary for the protection of our property, in particular the purchaser authorises us by the conclusion of this contract to enter or note the retention of title in public registers, books or similar pursuant to local law and to fulfil all formalities to this end at the purchaser's expense.
11. End
The contractual relationship is subject to the laws of the Federal Republic of Germany. The United Nations Convention on Contracts for the International Sale of Goods (CISG) and the reference rules of international private law are excluded.

Should individual provisions prove invalid, this will not affect the validity of the other provisions.

The place of performance for all deliveries (even for 'post-paid' deliveries) is our head office.

The place of jurisdiction is the court responsible for our head office. We are entitled to sue at the client's head office.