Social Responsibility
Taking responsibility and making a contribution - this is important to us at Black Forest Medical. We are therefore also involved with numerous activities outside of our workplace. We support social and ecological projects in our hometown Freiburg im Breisgau as well as in places all over the world. Here some examples.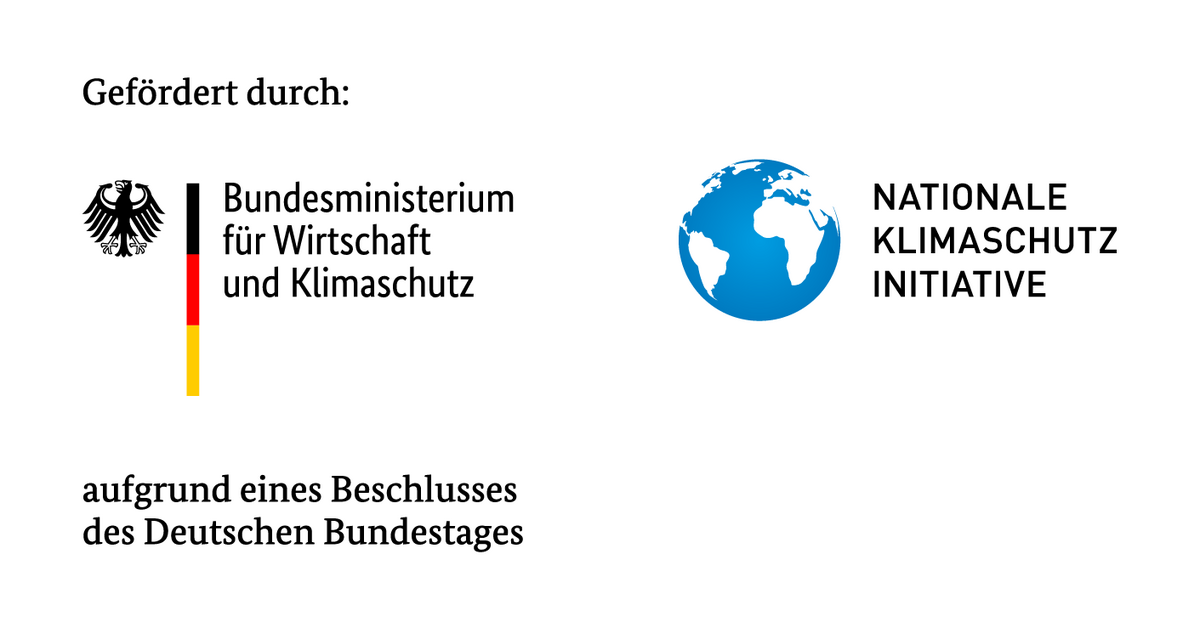 We are a participant in the "CO² Plan" project
Within the framework of the nationwide project, we are setting the course towards CO² neutrality in support of the Paris climate targets. On a scientific basis (SBT - Sience Based Targets) we determine our CO² footprint and identify the measures to reduce it.
More information: http://co2plan.info/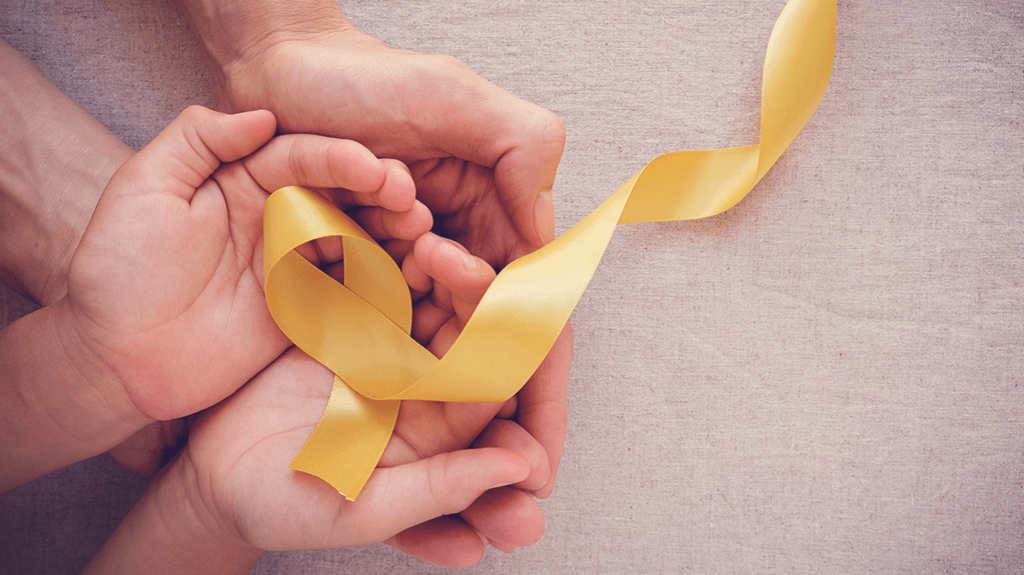 Support for Families of Children with Cancer
A patient's chances of recovery depends on a multitude of components. An important factor is the family, who is there for the sick person during this difficult time. The Förderverein für krebskranke Kinder e.V. ("Association for Children with Cancer") is a non-profit organization that has set itself the task of looking after families with children with cancer.
With the help of donations, they drive research forward, improve medical care and, above all, support families who fear for the life of their child and look after them as best they can.
Just this year, the Förderverein für krebskranke Kinder e.V. built a new parental home in the immediate vicinity of the new university children's clinic in Freiburg. The primary goal was to design a place that is optimally tailored to the needs of the affected families and their children. The project, like all other association activities and previous projects, was financed 100 percent from donations. Black Forest Medical Group also makes a donation to the important projects of the association every year, trying to make the difficult times for families with children with cancer a little more bearable.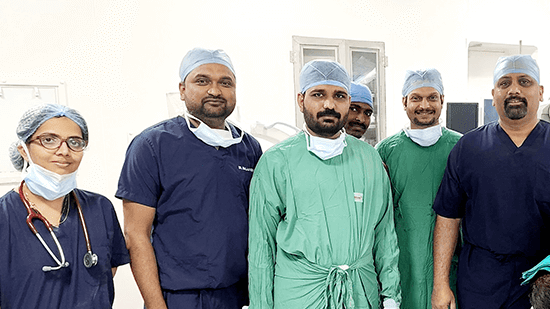 Cranial Stabilization System for India
Black Forest Medical Group donates a neurosurgical headrest system to the "Neurosurgical Help India" foundation, supporting Dr. Jaydev Panchwagh and his team in Puna.
Dr. Jaydev Panchwagh and his colleagues reach out to many people from poor backgrounds every day. With great commitment, they carry out surgeries free of charge. Since the initiative was founded in 2006, more than 7,000 patients with brain and spine problems have been treated.
Neurosurgical Surgery Theaters in India's state hospitals are still a rarity. The foundation works to ensure that poorer sections of the population, who otherwise would not be able to afford treatment, also receive life-sustaining surgical interventions.
Since the arrival of our product six weeks ago, our DORO® Headrest System has already been successfully used 216 times. Thanks to the great commitment of Dr. Jaydev Panchwagh and his team are making a difference in the lives of countless people.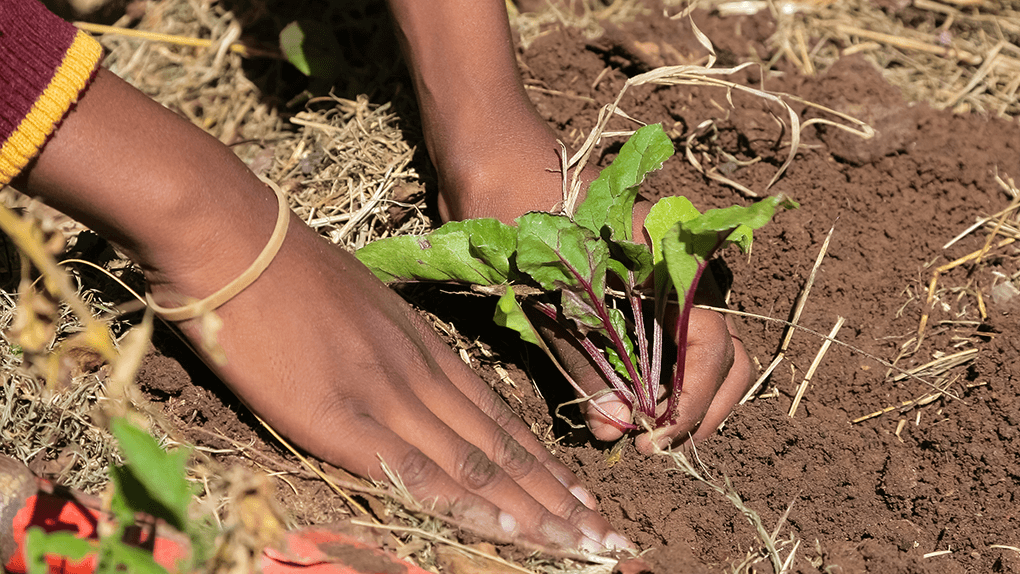 What could be nicer than sweetening your break with fresh fruit and vegetable snacks? Especially if you not only do something good for yourself, but also for nature and people in difficult economic situations.
The team at Black Forest Medical receives fresh fruit and vegetables twice a week from Fruitful Office. For every basket sold, Fruitful Office plants a tree in Malawi with the help of their partner Ripple Africa. Together they make a contribution to curbing the uncontrolled deforestation of valuable natural tree populations, reducing CO2 emissions and improving the living conditions of many people in northern Malawi.
Over the Christmas period, Black Forest Medical Group followed Fruitful Office´s request and did not suspend the delivery of the fresh goods, but forwarded them to people who deserve our recognition and support more than ever during the pandemic: nurses, doctors and paramedics.
Solar Energy for Freiburg Kindergarten
How does solar energy actually work? An exciting question that is also of great interest to kindergarten children. As part of the "Solar power for construction trailers" project, Black Forest Medical Group donated solar panels to a forest kindergarten in Freiburg.
With the help of the newly installed solar system on the roof of the construction trailer, this question is now being clearly explored. The little natural scientists are happy to explore the power of solar energy and how it can be used. Among other things, the energy generated is visible in the form of electric light inside the car. When it is stormy outside, the children can read, draw and play inside.
Together with the children, parents and caretakers, Black Forest Medical Group inaugurated the new solar trailer in May.