Our Home
Freiburg
- on the edge of the Black Forest -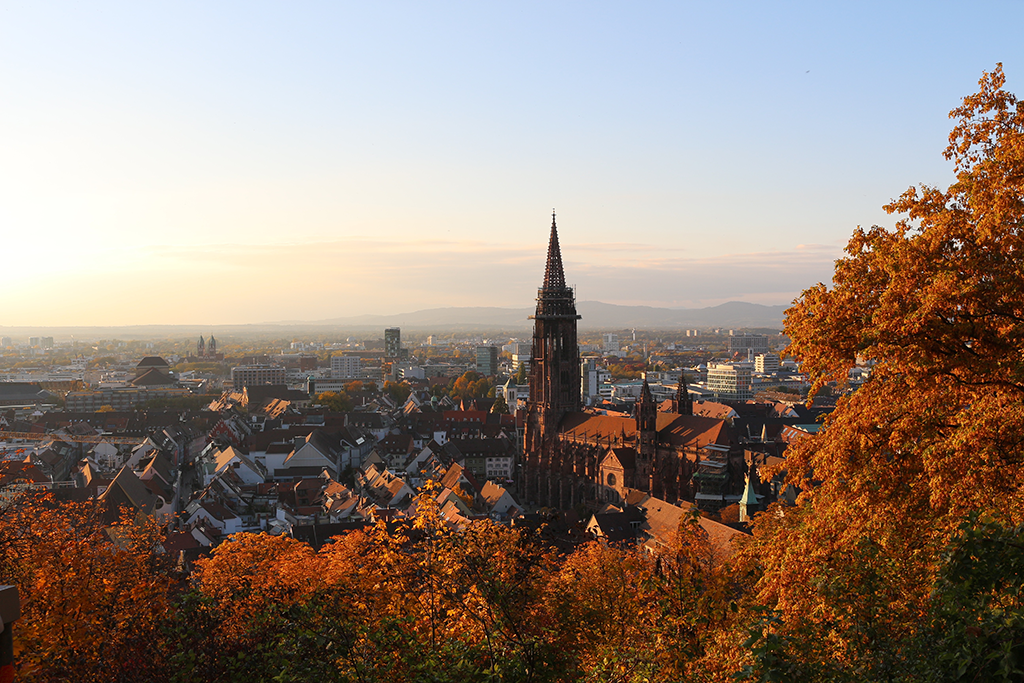 According to the well-known publisher Lonely Planet, Freiburg im Breisgau is one of the top cities wordwide. It ranks third for its "enviably high quality of life" - behind New Zealand's largest city, Auckland, and Taipei in Taiwan (Best in Travel 2022).
Freiburg lies like an urban oasis behind the mountains and in the open plain towards France and Switzerland. With around 230,000 inhabitants, it is the fourth largest city in Baden-Württemberg, Southwestern Germany. The well-preserved old town is particularly attractive. Another special feature is that it is one of the sunniest cities in the republic. On average, residents can look forward to 1650 hours of sunshine per year.
Freiburg is simply a great mixture of many things: Not too big, not too small; not too modern, not too old-fashioned; not too urban, not too rural; not too cold, not too warm...
At the foot of the Upper Black Forest, it is the purest paradise, especially for nature and sports lovers. The natural location creates a friendly contrast between the big city and a rural culture. Within the urban area, a height difference of more than 1000 m can be measured. From Freiburg you can be in nature in around 15 minutes.
In addition, a shopping spree in Basel / Switzerland or Alsace / France can easily be integrated into an attractive range of leisure activities within a 40-minute drive.